Over 200 Arrests in LA
Los Angeles: March Through Crenshaw, South Central, and Downtown
November 27, 2014 | Revolution Newspaper | revcom.us
From a reader: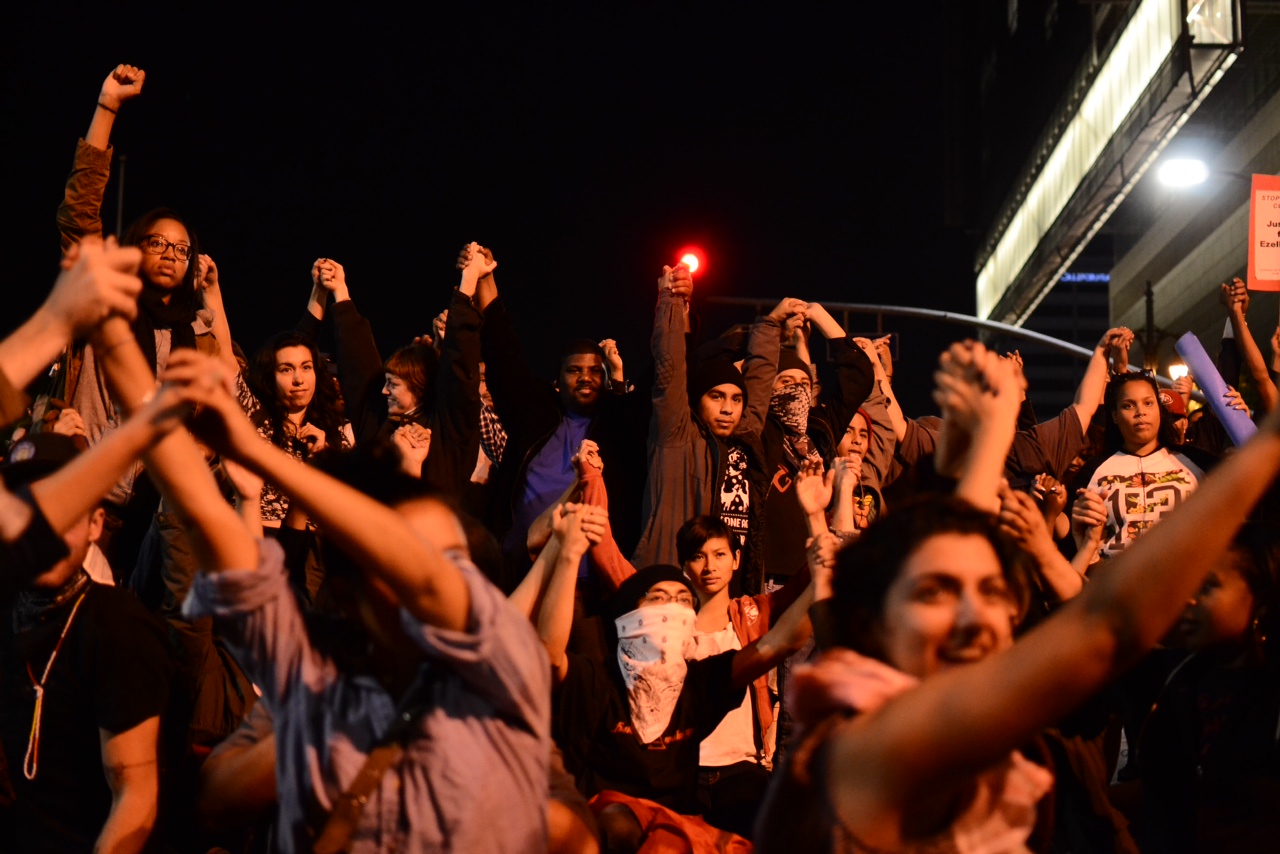 On Tuesday night, November 25, the day after the grand jury decision to let the cop who murdered Mike Brown walk off, a multinational protest of many hundreds of outraged people hit the streets of the Crenshaw District and then went on an eight-mile march through South Central Los Angeles to downtown Los Angeles.
Protesters engaged police in a standoff at a freeway ramp and surrounded California Highway Patrol cars at a major intersection. The march then proceeded through the downtown commercial district and confronted the LA police at their headquarters across from City Hall. From there, the protest traveled several blocks and shut down the downtown 101 Freeway, near the 10 Freeway interchange. The freeway was shut down for at least an hour. Different groups then took off through downtown LA and no business as usual continued through the early morning. News is that early Wednesday morning, some protesters had abandoned their cars on the 101, bringing downtown Los Angeles freeway traffic to a grinding halt.
According to news reports, over 200 protesters have been arrested in Los Angeles as of Tuesday, November 25.
Volunteers Needed... for revcom.us and Revolution
If you like this article, subscribe, donate to and sustain Revolution newspaper.