Police Execute Korryn Gaines, Wound Her 5-Year-Old Son
Another Black Woman Needlessly Murdered By Pigs
August 4, 2016 | Revolution Newspaper | revcom.us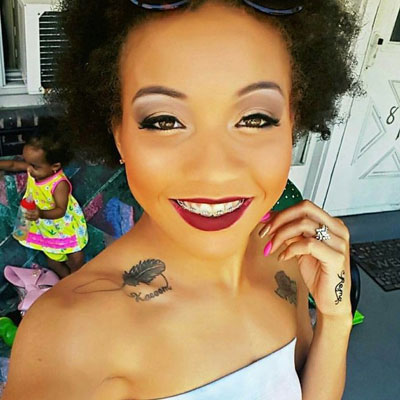 Korryn Gaines.
Photo: Korryn Gaines/Facebook
What kind of a system murders people—especially Black and Brown people—over and over again in situations that could and should be resolved without shooting someone dead? 
On Monday, August 1, a team of Baltimore County cops came to 23-year-old Korryn Gaines' apartment in suburban Baltimore to serve her and her boyfriend with petty warrants. Her boyfriend fled the apartment and was arrested for an assault charge, but Korryn and her 5-year- old son Kodi remained in the apartment and refused to answer the door. Armed cops kicked it open, and a standoff began. Seven hours later heavily armed pigs murdered Korryn, the ninth Black woman killed by police this year, and wounded Kodi.
Korryn recorded chilling video on Facebook as it was happening, which was widely viewed, until the police got Facebook to shut down her Facebook and Instagram accounts in the middle of the standoff. Police have tried to justify their execution because Korryn displayed a legally registered shotgun, which they claim she threatened them with. (Relatives of Korryn dispute this.) In any case, these heavily armed pigs had illegally entered her apartment, without her permission, and she loudly and firmly told them to leave. She was sitting on the floor, with Kodi in the same room. 
There were plenty of ways the pigs could have handled this incident without killing her and wounding her son! But as this system keeps making it clear over and over—when an incident involves the lives of Black and Latino people, they simply shoot to kill.
Any system which can't handle situations like this differently is an illegitimate system, and the violence it uses to maintain its rule is utterly illegitimate as well! 
There will be a vigil/remembrance for Korryn this Friday, August 5 at 7 pm, at Baltimore City College High School, 3220 The Alameda, Baltimore, Maryland.
Volunteers Needed... for revcom.us and Revolution
If you like this article, subscribe, donate to and sustain Revolution newspaper.