Bob Avakian on Elections
Selected Video/Audio
Bob Avakian and Cornel West:
Is there value to voting?
Can voting stop fascism?
WATCH THIS & SHARE IT
Bob Avakian on Trump, Clinton, "Lesser Evils," and Revolution
Bob Avakian: "The 'voting trap' under capitalism"

From: Revolution: Why It's Necessary, Why It's Possible, What It's All About. A film of a talk by Bob Avakian, 2003
Bob Avakian: Police murder... and the murderous logic of this system's election game.
WATCH THIS & SHARE IT
Bob Avakian: Defending the right to vote...and why having the right to do something is not the same as saying you should do it
WATCH THIS & SHARE IT
Selected Articles
"The Real 'American Idol': Elections as Auditions—Whose Consent Really Counts and How Decisions Are Actually Made," Revolution #263, March 25, 2012.
"Concerning the Thomas Jefferson Controversy... Automatically Disqualified." Revolution #287, December 9, 2012.
Selected Publications
Democracy: Can't We Do Better Than That? (1986)
ISBN-10: 0916650308 | ISBN-13: 978-0916650308
Price: $10.95
Format: Paperback
Order from:   RCP Publications
Box 3486 Merchandise Mart Chicago, IL 60654-0486 
rcppublications@gmail.com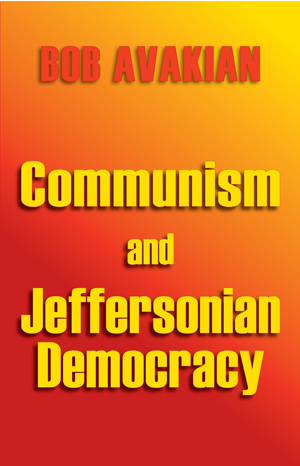 Communism and Jeffersonian Democracy (2008)
Constitution, Law, and Rights—in capitalist society and in the future socialist society.
Selections from the writings of Bob Avakian and excerpts from the Constitution for the New Socialist Republic in North America
View or download PDF here now
Order book here
The Coming Civil War and Repolarization for Revolution in the Present Era.