Featured Articles
NOW online:
A major new work by
Bob Avakian
Chairman of the Revolutionary Communist Party, USA
THE SCIENCE, THE STRATEGY, THE LEADERSHIP
FOR AN ACTUAL REVOLUTION,
AND A RADICALLY NEW SOCIETY
ON THE ROAD TO REAL EMANCIPATION
Click to download and read PDF of new book
January 4, 2016
Sunsara Taylor speaking at Revolution Books as part of "The Abortion Rights Emergency — STOP the War on Women" on December 15, 2015.
Stand Up for Abortion Rights!
Counter-Protest the March for "Life"
January 22, 2016 in Washington, DC
January 23, 2016 in San Francisco
Fetuses Are NOT Babies.
Abortion Is NOT Murder.
Women Are NOT Incubators.
December 28, 2015
Read more

Download PDF to distribute
January 4, 2016
December 28, 2015
December 28, 2015
If you are grappling with the big questions, right now is the time to dig deeply into the work of ​Bob Avakian (BA), even as we fight forward to change the world....
Don't miss it! These sessions are for you.​
December 23, 2015
December 21, 2015
Want to Know What the Big Deal Is About BA?
Rise Up to Stop Police Terror

Updated January 6, 2016
December 30, 2015
January 4, 2016
December 24, 2015
November 30, 2015
Latest on the Struggle to Stop Police Terror and Murder
January 4, 2016
by Bob Avakian
February 9, 2015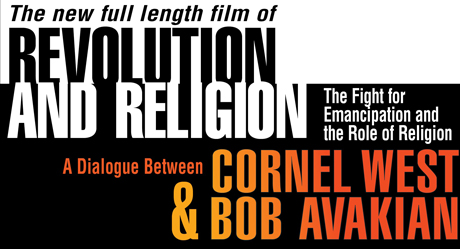 On viewing the film Revolution & Religion
"The film brings you up close inside Cornel West's and Bob Avakian's dialogue: the passion, the audacity, the science, the morality, the revolutionary substance. Two courageous voices modeling a morality that refuses to accept injustice – pouring heart and soul into standing together challenging all of us to fight for a world worthy of humanity."
—Andy Zee, co-director of the film

Order book here
Also in this issue
Correspondence from Readers
January 4, 2015
January 4, 2015
Rising Up to Stop Police Terror
December 26, Chicago police murdered Bettie Jones, a 55-year-old Black woman, mother of five in the middle of a battle with cancer, and a 19-year-old Black college student, Quintonio Legrier, inside the vestibule of a two-flat on Chicago's West Side. The next day, the family called for a vigil at the house where the two were murdered by the police. The Revolution Club of Chicago brought a banner of photos of people murdered by police around the country and organized people to march with the banner carried by youth from the neighborhood. Chants rang out: "Indict, Convict, Send the Killer Cops to Jail, the Whole Damn System Is Guilty as Hell!" Protests have continued. Above: December 31, 2016. See coverage here.
December 28, 2015
Updated January 4, 2016
December 7, 2015
December 28, 2015
December 16, 2015
December 21, 2015
December 14, 2015
Get comprehensive coverage here
We must continue to RISE UP to STOP Police Terror and Murder!
WHICH SIDE ARE YOU ON?
Family members of victims of police murder...people from the neighborhoods...faith communities...students and teachers...all people of conscience... Step Up, Throw in, Get Organized to Carry out the Fight to END this outrage.
Get in touch with and get involved with the Stop Mass Incarceration Network.
For more info go to riseupoctober.org or www.stopmassincarceration.net
Phone: 646-709-1961
Email: stopmassincarceration@gmail.com
Facebook: stopmassincarcerationnetwork
Twitter: @StopMassIncNet
Latest on #RiseUpOctober
January 4, 2016
Reposted December 27, 2015 (originally June 19, 2014)
December 21, 2015
December 16, 2015
November 17, 2015
Tweet this
January 4, 2016
by Sunsara Taylor
December 14, 2015
November 9, 2015
Updated January 10, 2016
Much more on End Pornography and Patriarchy: the Enslavement and Degradation of Women
Resisting the Crimes of "Our Government"—Bringing Forward Another Way
December 21, 2015
» NO More Unjust War! NO Pogroms, Paranoia & Persecution!
» Trump Is a Fascist: So Why Is He the Only Thing on TV?
» Gun Violence: As American as Apple Pie
by Larry Everest
November 30, 2015
Throughout the world, two forces contend--imperialism and Islamic fundamentalism. Neither has an emancipatory answer to the agonizing, killing, and planet-destroying problems confronting humanity. In this collection, find essential and crucial understanding of why the interests of humanity lie completely outside of and opposed to these "alternatives" and how humanity can break the vise-grip of this vicious dynamic...and break through to a whole new world.
Of Continuing Interest
August 19, 2012
October 12, 2014
"Putting Forward Our Line—In a Bold, Moving, Compelling Way," by Bob Avakian
Published in two parts in Revolutionary Worker:
» Part 1, #1177, December 1, 2002
» Part 2, #1178, December 8, 2002
by Bob Avakian
Published 2004/2005
Interview with a Former Prisoner
» Part 1: Breaking with the Gang Life, Getting with the REAL Revolution
» Part 2: Science, Revolutionary Theory, and Getting Into Bob Avakian
» Part 3: Don't Risk Your Life Over Stupid Shit—Be Down for Revolution
April 27, 2015
Originally published April 14, 2013
by Bob Avakian, Chairman of the Revolutionary Communist Party, USA
January 23, 2005
WWW.REVCOM.US/REVOLUTION NEWSPAPER brings alive a scientific analysis of major events in society and the world—why they are happening, how different events and developments relate to each other, how all this relates to the system we live under, where people's interests lie in relation to all this, how revolution is in fact the solution to all this and what the goals of that revolution are, how different viewpoints and programs relate, positively or negatively, to the revolution that is needed, and how people can move, and are moving, to build toward that revolution. Revcom.us/Revolution is the guide, the pivot, the crucial tool in drawing forward, orienting, training, and organizing thousands, and influencing millions—fighting the power, and transforming the people, for revolution—hastening and preparing for the time when we can go for the whole thing, with a real chance to win.
Subscribe to revcom.us | Donate to/Sustain revcom.us | Send your correspondence to revolution.reports@yahoo.com
A Statement from the Revolutionary Communist Party: ON THE STRATEGY FOR REVOLUTION


Updated January 10, 2016
January 10, 2016
Schedule note to readers: Due to one-time-only scheduling we will not be posting the new issue of Revolution online on Monday, January 11. Instead, the next issue will be posted, Tuesday, January 12.
New Sections Now Available In Spanish!
SCIENCE AND REVOLUTION
On the Importance of Science and the Application of Science to Society, the New Synthesis of Communism and the Leadership of Bob Avakian, An Interview with Ardea Skybreak

Revolution Club at Rise Up October

Get with the
Revolution Club here
Available now as an eBook!
Order the eBook or print edition.
$9.99 retail
Published by Insight Press
Read online:
Part 1: REVOLUTION AND THE STATE
Part 2: BUILDING THE MOVEMENT FOR REVOLUTION
Uploaded June 29, 2015
From the Editors of Demarcations
Updated June 1, 2015
Copy these posters and distribute everywhere, especially on the campuses.
Black & White | Color
Available now as an eBook!
Purchase from these vendors:
Amazon.com, iTunes, Barnes & Noble, eBooks.com, IPG, Kobo
Order the print edition now.
Publisher: Insight Press
Excerpts from the book:
Attention readers: Send in reports on protests, including photos and links to videos, to revcom.us/ Revolution newspaper at revolution.reports@ yahoo.com.
BA Speaks:
REVOLUTION— NOTHING LESS!
Coming Events at Revolution Books