Featured Articles
Week of July 11, 2016
Bob Avakian: Police murder... and the murderous logic of this system's election game.
July 4, 2016
Listen HERE | Share this audio
July 11, 2016
July 11, 2016
UPDATED 7/14​
» Interview with Carl Dix: Building the Movement for an Actual Revolution in Baton Rouge
» Interview with Revolutionary Artist: Dread Scott and Progressive Art Exhibit Under Attack
» Interview with Store Proprietor Abdullah Muflahi on Alton Sterling: "You can't bring this young man back... He has five kids now who will grow up without a father"
» July 16, Saturday, 6:30-8pm
Emergency event at Revolution Books, part of the Harlem Book Fair:
Why Do the Police Keep Murdering Black and Latino People, and What Can Be Done About It?
» Reports from Baton Rouge, Minnesota, Cleveland, Los Angeles and much more
Updated daily
July 11, 2016
Read reports from Baltimore, Los Angeles, San Francisco, New York and more here
July 11, 2016
July 11, 2016
3 Things that have to happen in order for there to be real and lasting change for the better:
1) People have to fully confront the actual history of this country and its role in the world up to today, and the terrible consequences of this.
2) People have to dig seriously and scientifically into how this system of capitalism-imperialism actually works, and what this actually causes in the world.
3) People have to look deeply into the solution to all this.
Bob Avakian
May 1st, 2016
Want to Know What the Big Deal Is About BA?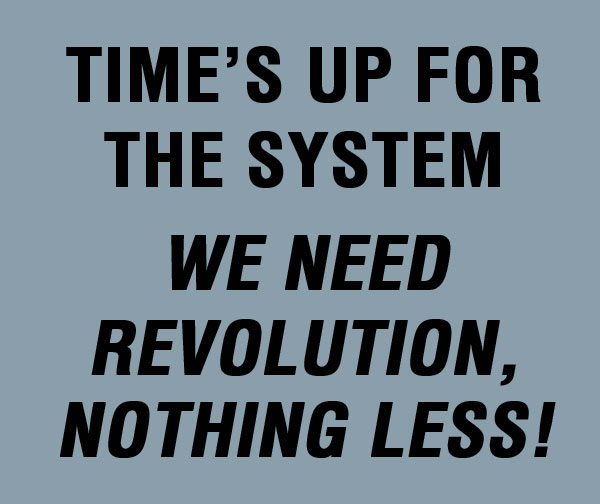 Also in this issue

July 11, 2016
July 11, 2016
June 27, 2016

July 11, 2016
July 11, 2016
July 11, 2016
July 7, 2016
This system of capitalism-imperialism has been built on, and continues to perpetrate, slavery and white supremacy and all manner of atrocities against Black people, other oppressed peoples, and the masses of humanity throughout the world, including the half of humanity that is female. Some claim that the answer to this is Islam, and in particular fundamentalist Islamic jihad. But that is not the answer – it is not a radical alternative to this system and its monstrous crimes – it is itself another form of enslavement, oppression, and atrocity, against women and the masses of people overall. The answer is an actual revolution – a really radical and emancipating revolution – communist revolution, to bring an end at long last, to all oppression, everywhere.
BOB AVAKIAN

Of Continuing Interest
November 12, 2015
By Bob Avakian, Chairman of the Revolutionary Communist Party, USA
By Bob Avakian, Chairman of the Revolutionary Communist Party, USA
August 4, 2014
August 19, 2012
March 7, 2016
by Lenny Wolff
April 4, 2016
"Putting Forward Our Line—In a Bold, Moving, Compelling Way," by Bob Avakian
Published in two parts in Revolutionary Worker:
» Part 1, #1177, December 1, 2002
» Part 2, #1178, December 8, 2002
by Bob Avakian
Published 2004/2005
Includes "Part 1: Breaking with the Gang Life, Getting with the REAL Revolution," "Part 2: Science, Revolutionary Theory, and Getting Into Bob Avakian," and "Part 3: Don't Risk Your Life Over Stupid Shit—Be Down for Revolution"
April 27, 2015
Originally published April 14, 2013
by Bob Avakian, Chairman of the Revolutionary Communist Party, USA
January 23, 2005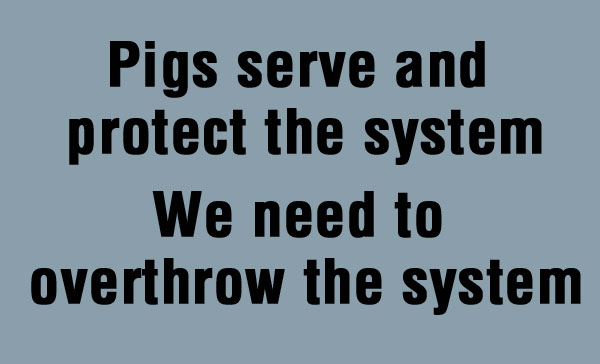 From A World to Win News Service
Updated July 4, 2016
July 11, 2016
July 11, 2016
by Sunsara Taylor
June 27, 2016


Tweet this
VOLUNTEER FOR REVCOM.US
May 30, 2016
» Call for Volunteers: Research or write for the revcom.us series: American Crime
» What it means to be a volunteer for revcom.us

Tweet this
May 9, 2016
Includes the following:
» No Wonder They Slander Communism
by Bob Avakian
» An interview with Bob Avakian:
The Cultural Revolution in China...Art and Culture...Dissent and Ferment...and Carrying Forward the Revolution Toward Communism
» Excerpt from You Don't Know What You Think You "Know" About... The Communist Revolution and the REAL Path to Emancipation: Its History and Our Future, interview with Raymond Lotta
» "But How Do We Know Who's Telling the Truth About Communism?"
» Department of Mistakenly Plundered Archives
China Scholar Claims New Crimes by Mao
» From a member of the Revolution Club New York City:
Challenging the Anti-Communist LIES Told About the Great Proletarian Cultural Revolution
» 6 Ways They Try to Bamboozle You About the Cultural Revolution in China and One Big Reason You Need to Dig Deeper and Get the Truth
WWW.REVCOM.US/REVOLUTION NEWSPAPER brings alive a scientific analysis of major events in society and the world—why they are happening, how different events and developments relate to each other, how all this relates to the system we live under, where people's interests lie in relation to all this, how revolution is in fact the solution to all this and what the goals of that revolution are, how different viewpoints and programs relate, positively or negatively, to the revolution that is needed, and how people can move, and are moving, to build toward that revolution. Revcom.us/Revolution is the guide, the pivot, the crucial tool in drawing forward, orienting, training, and organizing thousands, and influencing millions—fighting the power, and transforming the people, for revolution—hastening and preparing for the time when we can go for the whole thing, with a real chance to win.
Subscribe to revcom.us | Donate to/Sustain revcom.us | Send your correspondence to revolution.reports@yahoo.com
A Statement from the Revolutionary Communist Party: ON THE STRATEGY FOR REVOLUTION


Updated July 16, 2016
Sunsara Taylor interviewed two Revolution Club members who have been in Cleveland in advance of the Republican National Convention.
July 15, 2016
Time and Place:
6:30pm -8:00pm Saturday, July 16,
Revolution Books, 437 Malcolm X Blvd./Lenox Ave. at 132nd St.
July 13, 2016
COMING: Coverage of the Democratic and Republican Conventions - stay tuned.
July 15, 2016
July 15, 2016
July 13, 2016
July 13, 2016
July 12, 2016
and
Reposted July 10, 2016
Available now as an eBook!
Order the eBook.
$9.99 retail
Published by Insight Press
Read online:
Part 1: REVOLUTION AND THE STATE
Part 2: BUILDING THE MOVEMENT FOR REVOLUTION
Uploaded June 29, 2015
Coming Events at Revolution Books