Photo: JamesfromtheInternet
---
---
by Bob Avakian, Chairman of the Revolutionary Communist Party, USA
Get Organized for
an Actual Revolution
Download Tweetable jpg.
Coming This March!
A High-Quality Full-Length Film of
REVOLUTION AND RELIGION:
The Fight for Emancipation and the Role of Religion;
A Dialogue Between CORNEL WEST & BOB AVAKIAN
Watch the Dialogue NOW!


Re-broadcast of the November 15 Simulcast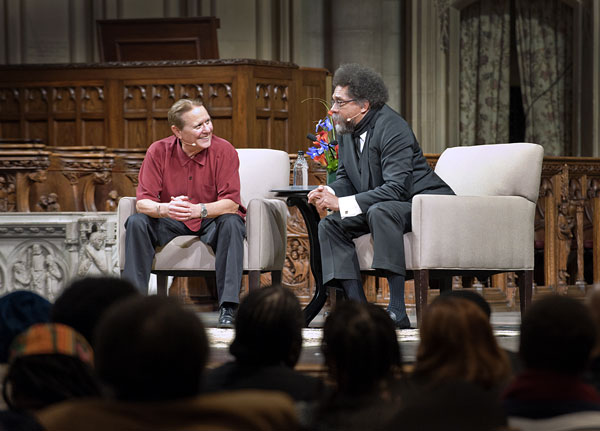 Biographies of Bob Avakian & Cornel West
by Bob Avakian
Download full poster: PDF for print | JPG of full poster for web | JPG to tweet
Across the country, women's right to abortion is in a state of emergency – and the future of women hangs in the balance. Having and raising a child can be a wonderful thing. But, forcing women to have children against their will is a form of enslavement.
Carl Dix Calls Out the LIE that Abortion is "Black Genocide"
WHAT WE NEED IS AN ACTUAL REVOLUTION—AND IF YOU ARE SERIOUS ABOUT AN ACTUAL REVOLUTION, YOU HAVE TO GET SERIOUSLY INTO BA.
Download Tweetable jpg.
---
Also in this issue
Of Continuing Interest
by Bob Avakian, Chairman of the Revolutionary Communist Party, USA
---
---
---
---
by Lenny Wolff
---
---
Interview with a Former Prisoner
» Part 1: Breaking with the Gang Life, Getting with the REAL Revolution
» Part 2: Science, Revolutionary Theory, and Getting Into Bob Avakian
» Part 3: Don't Risk Your Life Over Stupid Shit—Be Down for Revolution
---
Updated January 23, 2015

»

1/22/14 Breaking News:  Brave protesters demanding "Abortion on demand and without apology!" STOPPED the so-called "March for Life" (march for forced motherhood) – 8 were arrested.

» Reports from Speakout, Protests, and Other Events
Updated January 23, 2015
Read more
January 20, 2015
---
January 19, 2015
---
From the Editors of Demarcations
January 10, 2015
---
---
Available now as an eBook!
Purchase from your favorite online vendor:
Amazon.com, iTunes, Barnes & Noble, eBooks.com, IPG, Kobo
Order the print edition now.
Publisher: Insight Press
Attention readers: Send in reports on protests, including photos and links to videos, to revcom.us/ Revolution newspaper at revolution.reports@ yahoo.com.
Bob Avakian, "Yes there's a conspiracy, to get the cops off."
BA Speaks:
REVOLUTION— NOTHING LESS!
---
Coming Events at Revolution Books