Putting It on the Line for Immigrants in Rhode Island and Vermont
| revcom.us
"I joined this action because I've reached a point where I look at everything I've done so far and there's no risk, no personal cost. If I look at this moment in history, and all I can say is that I posted some stuff and waved some signs, but was unwilling to take any risk or do anything that might cost me, I simply cannot live with that. ICE is perpetrating crimes against humanity. I will not be a person who looked the other way, who hoped it would go away."

—From the Facebook page of a young woman who was part of a protest in Rhode Island against attacks on immigrants
Protests demanding an end to ICE (Immigration and Customs Enforcement) concentration camps and mass arrests of immigrants intensified this past week. In Central Falls, Rhode Island, hundreds of people responded to a call from Never Again Action, a group of mainly young Jewish people, and protested outside the privately owned Wyatt Detention Facility. A prison guard deliberately drove his truck into a line of protesters, injuring several, and other guards then pepper sprayed the protesters. In the small town of Hartford, Vermont, about 200 people protested against ICE and local cooperation with it, and 26 were arrested when they blocked the town's main intersection for several hours.
Earlier in the week, thousands of people in at least 25 cities and towns responded to a call to "Close the Camps" on a holiday that marks a Jewish day of mourning. In New York City, 700 marched through Manhattan streets, the busy West Side Highway was shut down by protesters sitting down and locking arms, and about 40 were arrested outside Amazon headquarters denouncing its cooperation with the Department of Homeland Security and ICE. In Houston, six people were arrested on August 12 at a Never Again Action protest outside an ICE concentration camp for immigrant adolescents.
Rhode Island
In the early evening of August 14, singing and chanting protesters marched to the Wyatt concentration camp in Central Falls from a nearby park. The protesters were mostly Jewish youths from the area, along with some "elders," and other youths and activists who supported the protest. About 40 people planned to link arms and peacefully block pedestrian and vehicle entrances to the camp. When the protesters recognized that there were no prisoner transfers going on, some of them moved to a nearby parking lot to prevent guards from leaving.
Then, as one woman wrote, "at about 9:30 pm, a guard in a black pickup truck roared down the street, and rammed directly into the line of protesters on that side. Two people were injured. Then, WITHIN SECONDS, a horde of guards came streaming out of the prison and pepper-sprayed the protesters, including the injured. Let me be clear: there is no way that they could have gotten there that fast unless there was some communication ahead of time from the guy in the truck about his plan. Many people were seriously injured by the amount and manner in which the pepper spray was used.... This was a premeditated attack...."
The protesters did not back down. Chants of "Shame, Shame!" and "the whole world is watching" echoed through the night, and the action was seen by millions on TV news, Facebook, and YouTube. A statement issued by Never Again Action in Rhode Island said, "Last night we experienced a small example of the violence that ICE uses against our immigrant neighbors every day. As Jews, our families taught us the lessons of the Holocaust, and we promised that we would speak out and act if we ever saw the warning signs of a group of people being targeted, dehumanized, and rounded up."
Vermont
Outrage at the arrests and detention of immigrants has been rippling through the Upper Valley of Vermont and adjacent New Hampshire for weeks. According to a report in the Valley News, Trump's "promised immigration raids appear to have arrived in the Upper Valley. Eighteen people without immigration documentation allowing them to enter or remain in the United States were apprehended when Border Patrol agents 'conducted patrols' in the Lebanon area between July 29 and Aug. 1…."
A Vermont/New Hampshire group called Rise! Upper Valley held several protests, demanding that ICE release migrants detained in the Dover Detention Center and that the town of Hartford pass a "welcoming ordinance" for immigrants. And they called on people not to "call or speak to the Hartford Police Department. They have proven they will not protect all members of our community. They cannot be trusted."
The Hartford protesters were mostly area youths of several nationalities and gender identities, but also included some veteran activists from the region. Those arrested at the Hartford protest have been charged with being "rioters refusing to disperse." One youth wrote after the busts, "I don't know how to convince people that still don't see it that we are experiencing a humanitarian crisis as a country. The agents that came into Hartford and conducted the raids were in plain clothes. Plain clothes. Do you understand the gravity of this fact? ICE agents have so much unquestionable power that they can come, in secret, into our community and steal members of it away without our public officials or community members knowing. That is sinister. That is fascism. How are you not terrified? I chose to get arrested because I'm terrified."
Clarity, Courage, Determination
These protests come in the wake of mass murders of Latinos in El Paso and massive ICE raids rounding up hundreds of immigrants in Mississippi. They were marked by a fierce determination to put an end to the system's relentless assaults on immigrants. A protester in Rhode Island told TV station WLNE, "Every time, we ask ourselves would I have done something during the Holocaust? Would I have done something? I want to make sure that when I tell my grandkids, 'This is what was happening in the United States,' and they say, 'Well what did you do?' I need to say that I did these things, and this is how it helped. Because I wouldn't be able to live with myself otherwise."
A woman told a reporter that when she heard of the protest in New York, she realized she had to shake off her "numbness" and be part of it. There is a need, and a basis, for many thousands and even millions more to shake off their numbness.
The clarity, courage, and determination expressed by these protesters in word and deed is a challenge and a call to everyone, including those who grasp the threat posed by the fascists who now hold, and are tightening their grip on, the reins of power. Can these become part of a driving force in challenging—and bringing down—the whole fascist regime?

In Central Falls, Rhode Island, hundreds of people protested outside the privately owned Wyatt Detention Facility. One woman wrote, "at about 9:30 pm, a guard in a black pickup truck roared down the street, and rammed directly into the line of protesters on that side. Two people were injured." Photo: AP

A Vermont/New Hampshire group called Rise! Upper Valley held several protests expressing outrage at the arrests and detention of immigrants. Photo: AP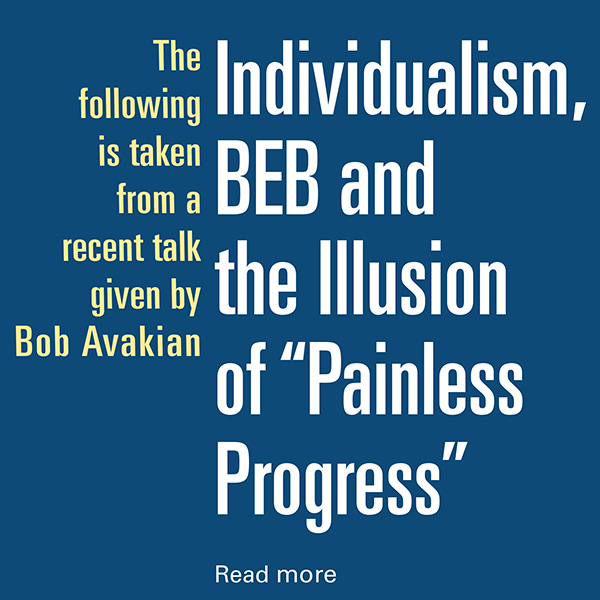 Volunteers Needed... for revcom.us and Revolution