Coming Events at Revolution Books
Hook up with the revolution
What is Revolution Books?
Revolution Books is the political, intellectual, and cultural center of a movement for an actual revolution. A place that values critical thinking, the poetic spirit, and the search for the truth. With a breadth of books and discussion that engage the biggest questions confronting humanity. Whose beating heart is the work and leadership of Bob Avakian—the architect of a whole new framework for human emancipation, the new communism.
Events for Revolution Books stores in New York and Berkeley are listed here, including online events co-sponsored by both stores.
---
New York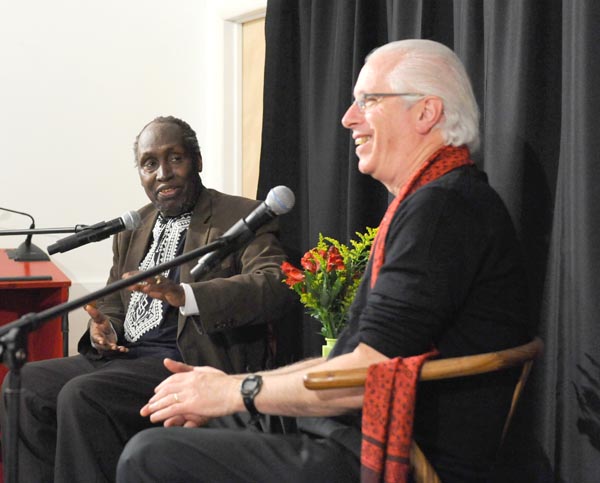 Store open for browsing and shopping: Tues-Thurs-Fri-Sat-Sun 2-7pm.
Or shop online here.
437 Malcolm X Blvd (at 132nd St) (2/3 train to 135th St)
New York, NY 10037
212-691-3345 | revbooksnyc@yahoo.com
revolutionbooksnyc.org

Suggested donation for events at Revolution Books $5-10
*Most events at Revolution Books are presented by the Revolution Books Educational Fund,
a 501(c)3 not-for-profit organization.
Heroism for Our Times: Free Iran's Political Prisoners NOW—An Afternoon of Solidarity and Resistance

3:00pm

A brutal wave of arrests, torture, and executions by the Islamic Republic of Iran has targeted human rights and women's activists, dissident intellectuals and artists, protestors and revolutionaries. The lives of hundreds of political prisoners are in mortal danger. Hear from global activists from the International Emergency Campaign to Free Iran's Political Prisoners. Stand in solidarity; oppose U.S. intervention.

Speakers include:
Mariam Claren – daughter of Iranian political prisoner Nahid Taghavi
Kave Milani – Burn the Cage/Free the Birds Movement
Raymond Lotta – Revolution Books
Other speakers to be announced
Solidarity Statements / Film Clips / More

Click here for more information

---

*Proof of vaccination required to attend inside
 

The 60th Anniversary of "The Wretched of the Earth"

8:00pm

Revolution Books New York in partnership with the
Brooklyn Book Festival

featuring Cornel West

The Wretched of the Earth was one of the most influential radical texts of the second half of the 20th century. Scholar-activist Cornel West has written a new introduction for the 60th anniversary edition. He will be in conversation with Andy Zee of Revolution Books and the Revolution Nothing Less Show. A central question: what is the content of national liberation and revolution in today's world?

New Fiction from the African Diaspora

4:00pm

Revolution Books New York in partnership with the
Brooklyn Book Festival

Mũkoma wa Ngũgĩ and Wanjiku wa Ngũgĩ present their new novels.

Mũkoma wa Ngũgĩ will present Unbury Our Dead With Song, a tale of four talented Ethiopian musicians entering a competition. Part mystery, part philosophical inquiry, and a love letter to African music. Wanjiku wa Ngũgĩ will present Seasons in Hippoland, about a rebellious child and her brother in an authoritarian land who are sent into exile. A call to rebellion, an ode to the power of the imagination.