Watch the Dialogue NOW!


Re-broadcast of the November 15 Simulcast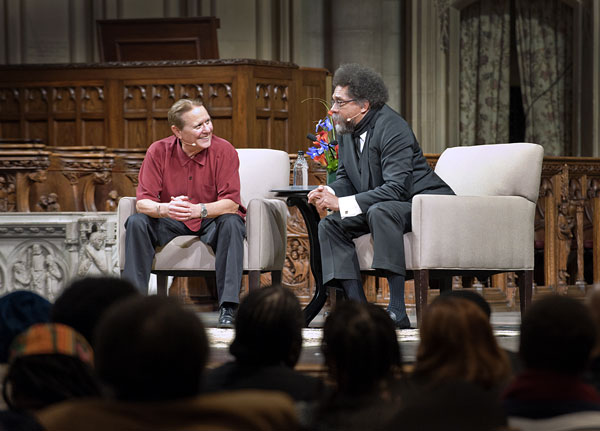 New Orleans, Louisiana, 2005, police beat a 64-year-old man
Abu Ghraib Prison, Iraq, 2003, U.S. Marines beat and torture prisoners
The same genocidal system that terrorizes Black communities, from Ferguson to Staten Island and from Cleveland to Albuquerque, carries out even more naked brutality around the world. U.S. Capitalism/Imperialism is Unjust, Immoral, and Illegitimate! We Need Revolution!
Download: PDF for print | JPG for web
Read more about the role of revcom.us and Revolution newspaper in making revolution
Also in this issue
They want to punish a Revolutionary
and make you afraid to stand up!
Leaflet from Chicago Revolution Club.
Mr. Fish cartoon: "Race to the Finish"
(Click to view full-sized)
NO, the fact that a Black woman cop supervised the murder of Eric Garner does not "take race out of the equation." What it does is demonstrate why more Black police are not the solution to the police murder of Black people.
Download postable JPG for web
Of Continuing Interest
---
---
Break ALL the Chains!
Bob Avakian on the Emancipation of Women and the Communist Revolution
---
by Lenny Wolff
---
---
Interview with a Former Prisoner
» Part 1: Breaking with the Gang Life, Getting with the REAL Revolution
» Part 2: Science, Revolutionary Theory, and Getting Into Bob Avakian
» Part 3: Don't Risk Your Life Over Stupid Shit—Be Down for Revolution
---
Updated December 21, 2014
December 21, 2014
---
---
12/20/2014
---
12/18/2014
---
12/20/2014
---
12/19/2014
---
12/18/2014
---
12/18/2014
---
by Bob Avakian
12/18/2014
---
12/18/2014
---
12/15/2014
---
12/16/2014
---
12/17/2014
---
"Fight the Power, and Transform the People, for Revolution"
"No More Police Murder/We Need Revolution"
"Get Organized for an Actual Revolution"
---
Updated 12/9
NEW PALMCARDS: Watch the Video!
Get out these palm cards encouraging people to go to www.revcom.us to watch the video of the dialogue between Cornel West and Bob Avakian
Download:
---
Available now as an eBook!
Purchase from your favorite online vendor:
Amazon.com, iTunes, Barnes & Nobel, eBooks.com, IPG, Kobo
Order the print edition now.
Publisher: Insight Press
Attention readers: Send in reports on protests, including photos and links to videos, to revcom.us/ Revolution newspaper at revolution.reports@ yahoo.com.
Bob Avakian, "Yes there's a conspiracy, to get the cops off."
BA Speaks:
REVOLUTION— NOTHING LESS!
Updated December 14, 2014
---
Coming Events at Revolution Books