by Bob Avakian, Chairman, Revolutionary Communist Party, USA, Summer 2015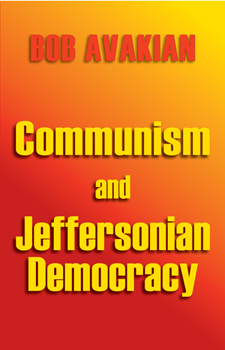 #RiseUpOctober—October 22-24 NYC
What's Next
November 2, 2015
October 26, 2015
by Annie Day
November 9, 2015
Read all about October 24, 22 and 23 here
BA Everywhere
The work Bob Avakian, "BA," has done creates new possibility at an excruciating time for humanity—nothing less than an opening for a visionary and viable future. BA Everywhere is a major fundraising campaign to make Avakian's work and leadership known in every corner of society.
by Bob Avakian
February 9, 2015
Shipping now. Order the book here.
Order book here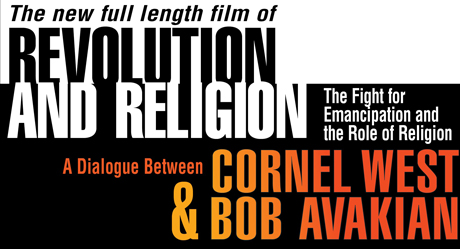 On viewing the film Revolution & Religion
"The film brings you up close inside Cornel West's and Bob Avakian's dialogue: the passion, the audacity, the science, the morality, the revolutionary substance. Two courageous voices modeling a morality that refuses to accept injustice – pouring heart and soul into standing together challenging all of us to fight for a world worthy of humanity."
—Andy Zee, co-director of the film
"They are both telling the truth. People from Skid Row need to hear this. I want to see the whole thing... In Skid Row you feel so trapped. People think of people there as drug addicts, but most people there are just down on their luck. There's professionals there, intellectuals, women escaping abuse, people come from all over the country because they think California is better, but end up on Skid Row. They are coming for a better life, but get treated like animals. How can people get out of this madness? You are in a hole and you keep trying to get out, but the system keeps dragging you down. We need a way out!"
—A group of formerly homeless women who had lived on "Skid Row" in LA
"...People the system says are the worst of the worst can change and be part of this. If you don't get that part you are missing a big part of what BA's speech is about.
"When BA talked about how the world could be different in the "What If..." part of the speech, almost everybody in that section was in tears, including me. People were feeling it. "
—Former Prisoner Who Attended the Dialogue

Strive to be strategic commanders of the revolution, not just tactical leaders, and not just strategic philosophers.
Also in this issue

November 13, 2015
November 16, 2015
November 16, 2015
by Carl Dix
October 11, 2015
October 24, 2015
Updated October 24, 2015
Updated October 23, 2015
October 23, 2015
Michael Slate interviews Quentin Tarantino, film director, actor
Read the full Interview HERE | Listen HERE
October 26, 2015
Listen to audio and read transcripts HERE
Updated October 5, 2015
What REALLY Changes Things?
Why Economic Boycotts Will Not STOP Murder by Police
Codifying Racism into the Law
Who Are You?
Crime Among the People and the Police: A Revolutionary View
A Point to Media Mouthpieces
Updated October 26, 2015
November 16, 2015
Updated November 16, 2015
Get comprehensive coverage here
Patrick Lynch is the loudmouth bigot head of the NYPD Patrolmen's Brutality Association. Lynch is a fitting mouthpiece for the police -- who function as the modern day equivalent of the lynch mobs that murdered and terrorized thousands of Black people in the Jim Crow era.
October 26, 2015
We must continue to RISE UP to STOP Police Terror and Murder!
WHICH SIDE ARE YOU ON?
Family members of victims of police murder...people from the neighborhoods...faith communities...students and teachers...all people of conscience... Step Up, Throw in, Get Organized to Carry out the Fight to END this outrage.
Get in touch with and get involved with the Stop Mass Incarceration Network.
For more info go to riseupoctober.org or www.stopmassincarceration.net
Phone: 646-709-1961
Email: stopmassincarceration@gmail.com
Facebook: stopmassincarcerationnetwork
Twitter: @StopMassIncNet
Latest on #RiseUpOctober
Of Continuing Interest
October 12, 2014
"Putting Forward Our Line—In a Bold, Moving, Compelling Way," by Bob Avakian
Published in two parts in Revolutionary Worker:
» Part 1, #1177, December 1, 2002
» Part 2, #1178, December 8, 2002
by Bob Avakian
Published 2004/2005
April 27, 2015
Originally published April 14, 2013
by Bob Avakian, Chairman of the Revolutionary Communist Party, USA
January 23, 2005
Download Poster: PDF | JPG

Tweet this!
November 9, 2015
October 19, 2015
Much more on End Pornography and Patriarchy: the Enslavement and Degradation of Women
WWW.REVCOM.US/REVOLUTION NEWSPAPER brings alive a scientific analysis of major events in society and the world—why they are happening, how different events and developments relate to each other, how all this relates to the system we live under, where people's interests lie in relation to all this, how revolution is in fact the solution to all this and what the goals of that revolution are, how different viewpoints and programs relate, positively or negatively, to the revolution that is needed, and how people can move, and are moving, to build toward that revolution. Revcom.us/Revolution is the guide, the pivot, the crucial tool in drawing forward, orienting, training, and organizing thousands, and influencing millions—fighting the power, and transforming the people, for revolution—hastening and preparing for the time when we can go for the whole thing, with a real chance to win.
Subscribe to revcom.us | Donate to/Sustain revcom.us | Send your correspondence to revolution.reports@yahoo.com
A Statement from the Revolutionary Communist Party: ON THE STRATEGY FOR REVOLUTION


Updated November 20, 2015
November 15, 2015
Downloadable PDF of this statement for print
November 16, 2015
November 18, 2015
November 17, 2015
November 17, 2015
November 20, 2015
November 20, 2015
November 16, 2015
Students Protest White Supremacy on Campuses
November 20, 2015
From #RiseUpOctober Student Task Force:
Calling ALL students & youth who were part of #RiseUpOctober—fulfill a great need by filling out this questionnaire.
November 6, 2015
Rise Up October to STOP Police Terror fundraising campaign continues
The campaign CONTINUES and so does the need for funds, focused on the fundraising campaign at indiegogo. Together we met the $100,000 goal, but there is a need for more funds.
Right NOW there is a $3,000 challenge match to raise the urgently needed funds, beyond the $100,000 already raised, for this national movement to STOP police terror. All donations up to $103,000 will be doubled.
If you have been involved in this struggle, or you are just learning about Rise Up October – from the widespread media coverage; from the attacks on Quentin Tarantino's participation in #RiseUpOctober by NY police union official, Patrick Lynch; and from Carl Dix speaking out on Fox News – taking on Fox's drumbeat that there is a "war on police" – donate now and challenge everyone you know to contribute as well!
Spread this video everywhere and raise money for #RiseUpOctober
Revolution Club at Rise Up October

Get with the
Revolution Club here
Updated November 2, 2015
November 18, 2015
Caught on Tape: The Savage Beating of Stanislav Petrov
Border Patrol Agents Get Away with Murder! Justice for Anastasio Hernandez Rojas!
Yet ONE MORE video of an outrageous murder by police. Linwood Lambert shackled, tased and murdered by South Boston, Va. police. THIS WANTON MURDER MUST END...WHICH SIDE ARE YOU ON? Watch MSNBC's report including newly available video
3 Cops, 3 Tasers:
The Last Hour of Linwood Lambert's Life—Tortured to Death at 50,000 Volts
From Stop Mass Incarceration Network, LA: Defend the A14 Freedom Fighters
Justice Department on Dontre Hamilton
If Shooting a Black Man 14 Times for Sleeping in a Park Doesn't Violate Civil Rights, What Does!?
November 12, 2015
Louisiana: Police Execution of Jeremy Mardis—SIX Years Old!

The Suicide of "GI Joe" Gliniewicz—A Poster Child for a Non-Existent "War on Police"
14 seconds—12 bullets—0 charges
St. Louis Prosecutor Says Police Murder of Kajieme Powell Was "Justified"
Don't Let Them Get Away With Murder: Georgia Grand Jury Issues Recommendations for the Cops that Killed Anthony Hill and Kevin Davis
Cop Calls for Boycott of Fairfax Farm: Three Words That Make Modern-Day Slave Catchers Go Off
System Gives Texas Killer Cop Immunity
NBA Player Thabo Sefolosha: "It was an act of police brutality and I believe it could happen to anyone"
The Police Killing of Zachary Hammond—Murdering Cop Walks Free
Police Claim 18-Year-Old Amonderez P. Green Killed Himself—Nobody Believes Them
South Carolina cop assaults student, a young Black woman, in classroom. Stop Terrorizing Our Children!
Prosecutors release report saying police murder of Tamir Rice was "reasonable"

Latest outrages here
Check this out and share it all over on social media
(updated October 13, 2015)
Breaking news, latest outrages here
Everything you need to get involved here
Download organizing materials here
Available now as an eBook!
Order the eBook or print edition.
$9.99 retail
Published by Insight Press
Read online:
Part 1: REVOLUTION AND THE STATE
Part 2: BUILDING THE MOVEMENT FOR REVOLUTION
Uploaded June 29, 2015
From the Editors of Demarcations
Updated June 1, 2015
Copy these posters and distribute everywhere, especially on the campuses.
Black & White | Color
Available now as an eBook!
Purchase from these vendors:
Amazon.com, iTunes, Barnes & Noble, eBooks.com, IPG, Kobo
Order the print edition now.
Publisher: Insight Press
Excerpts from the book:
Attention readers: Send in reports on protests, including photos and links to videos, to revcom.us/ Revolution newspaper at revolution.reports@ yahoo.com.
BA Speaks:
REVOLUTION— NOTHING LESS!
Coming Events at Revolution Books